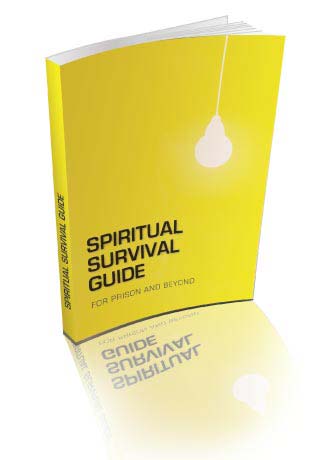 Spiritual Survival Guide
Welcome to the second edition of the Spiritual Survival Guide for Prison and Beyond. It's exactly what it sounds like, a tool that engenders hope, nourishes prisoners' faith, and strengthens their relationships with Jesus. It deals with questions inmates often ask, as well as the questions they're afraid to ask. Written by Pastor Fred Nelson, the Spiritual Survival Guide was developed by Redeemer Church, Park Ridge, Illinois, for their Under the Door Prison Ministry at Stateville Prison in Joliet. Written with extensive input from current and former inmates, prison chaplains, pastors of ex-inmates, family members, and workers in re-entry ministry, the book covers issues like…
Forgiveness, Shame, and Guilt
Addiction
Gangs
Family and Fatherhood
Your Past and the Truth about What God Thinks of You
Surviving Spiritually Beyond Prison
Written in a conversational style, the book includes questions for reflection that can be used by individuals or groups. The second edition includes 7 new small group Bible studies specially designed for inmates or returning citizens. There's even a four-year calendar.
Please note that there are several ways to order copies. Individual paperback copies are available for $7.00 (plus $3.99 shipping) through Amazon.com. The Kindle edition is $5.00.
You can also order directly from us by the case (28 copies to a case) for only $84 with free shipping included – that's only $3.00 per copy! If you don't need that many copies, but would like some for use in a small group, you can order by the box. Each box contains 5 copies and costs only $25 with free shipping included as well.
Click here and you'll be taken to an order page directly with us.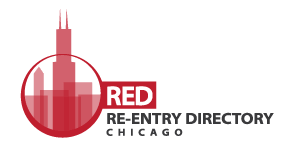 RED: Re-entry Directory Chicago
Download the latest pdf version of RED Chicago, our innovative Re-Entry Directory for the Chicago area. RED Chicago is specifically designed for use by returning citizens themselves, and has an unfolding 5-part process to facilitate effective planning:
Getting Hope
Getting Home
Getting Organized
Getting Help
Getting Going
RED Chicago is designed for printing on normal 8½ X 11 paper for easy photo-copying.
Bible Studies
Download our PDF Bible Studies for your small group!